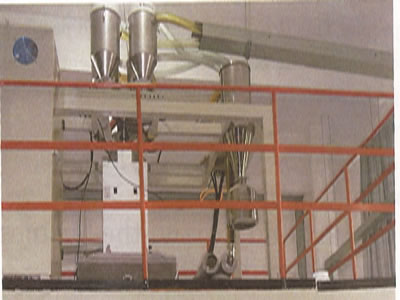 (Information in this section is provided courtesy of Kuselace Co., Ltd, Japan, the parent manufacturers of AkaNet).
The Blending & Insecticide Infusion Process: This is the most important step in the production process of our long lasting mosquito nets. Unlike the polyester-made mosquito nets that are coated on the surface with insecticide, in the post-process, after the multi-filament fibres are woven, our polyethylene-made mosquito nets are woven of mono-filaments with the insecticide infused in the pre-process.
The blending process as the pre-process is the most important accomplished with our advanced technology whereby the insecticide (permethrin) and special additives (such as micro powders of silica, etc) are first blended into the master batch for the production of the mono-filament. The percentage of the insecticide infused into the polyethylene fibres is 1.8% by weight.